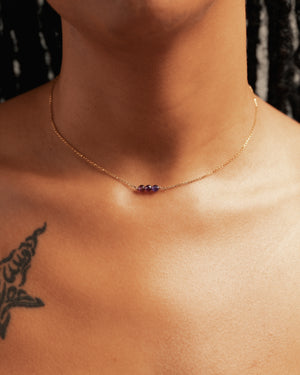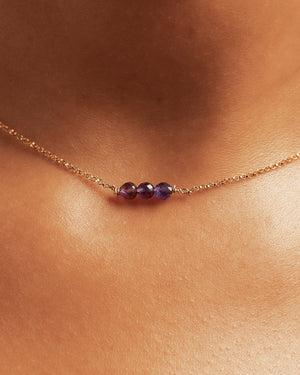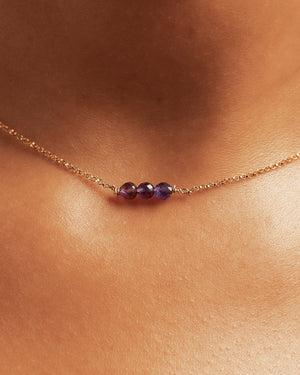 CreatHER Choker
My life is my masterpiece. I create the life I desire with ease. 

Round Amethyst beads, wrapped with gold filled wire. 14" 14kt gold filled chain. 
Amethyst
Energy: Receptive

Chakra: Third Eye & Crown

Amethyst Healing Properties: divine connection, courage,  passion, creativity, 

spiritual awareness, psychic abilities, inner peace, transformation, meditation, balance.